Mocor Veicoli Industriali Srl is authorized by the Trieste Chamber of Commerce to check and register digital and intelligent tachographs (4.0).
Contact our garage for:
Technical interventions on digital tachographs in compliance with current legislation
Defect analysis of the tachograph system
VDO, Stoneridge and ACTIA warranty ( installed as original equipment)
Selling of tachnographs, transmitters and accessories of tachnographs system
Sale of data download systems
Information and advice on regulatory changes regarding driving and rest
Technical support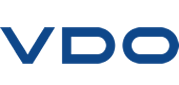 Service partner
The self-service terminal DTCO® Tachomat, to download and store your tachograph in high level of data security, is available in our workshop Mocor Veicoli Industriali Srl is VDO Digital Partner. In our workshop the DTCO® Tachomat is installed.
For information on the operation and use of the DTCO® Tachomat please contact us.